Thinking of retiring or traveling to Malaysia and wondering what it would be like to live in Kuala Lumpur? This article is here to answer that question and many other common questions about retiring or traveling to Malaysia.
Kuala Lumpur is one of the best options in Southeast Asia to enjoy your retirement. With a large international community and cultural mix, an extensive public transport system, a wealth of cheap culinary delights, and an affordable lifestyle. This city stands out as one of my asian favorite options.
So let's take a look at everything Kuala Lumpur has to offer as well as the most important tips you should know.
Is Kuala Lumpur a good place to live?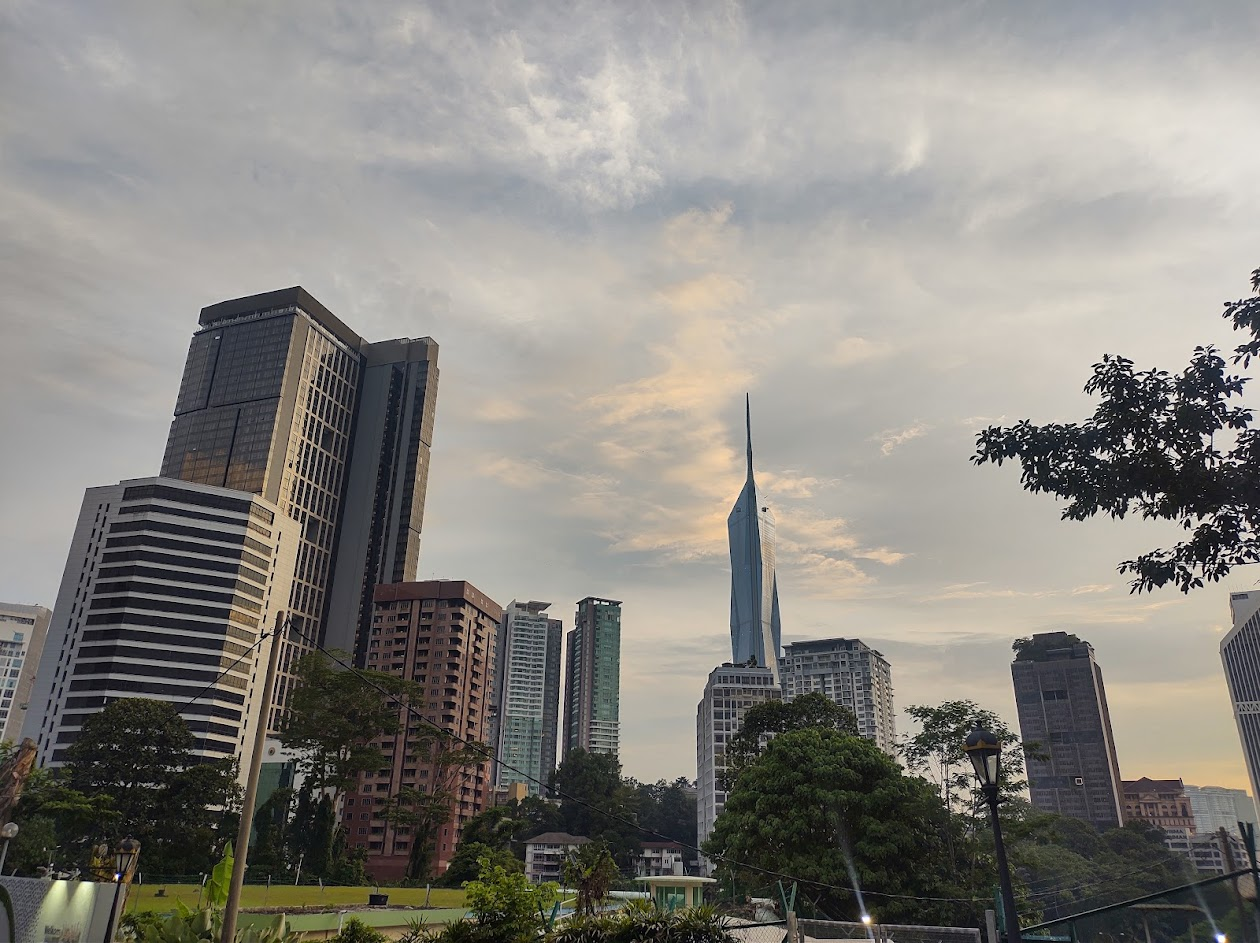 Malaysia's capital city, Kuala Lumpur has lately become one of the top choices for expatriates. The low cost of living is a major attraction given that monthly apartment rentals start at $320 USD per month. This added to the massive diversity of cheap restaurant foods may mean you are not cooking at home much.
But this concrete jungle attracts retirees, business professionals, and remote workers. Other groups that have recently gained popularity in this city. The home internet speed is great The mobile plans all have large GB plans on 5G with very good coverage all over the city. Also, despite being a large metropolitan city, Kuala Lumpur offers a lot of green spaces and parks where residents can relax and enjoy nature.
The city has a well-developed healthcare system that includes hospitals and clinics with high-quality standards. Residents have access to medical care and all manner of specialists so whatever you medical needs you can have them taken care of.  It is worth noting that there is a high percentage of the population that speaks English including medical professionals so you should not have any problems communicating.. The safety of the city is also very good where you can walk around day or night in relative safety with a very low crime rate.
Kuala Lumpur also offers excellent connectivity, both domestically and internationally. Its modern public transport system which we will discuss below, makes it cheap and easy to navigate the city.  It is also home to one of Southeast Asia's major international airports with cheap flights all over Asia and the world.
What is the lifestyle in Kuala Lumpur?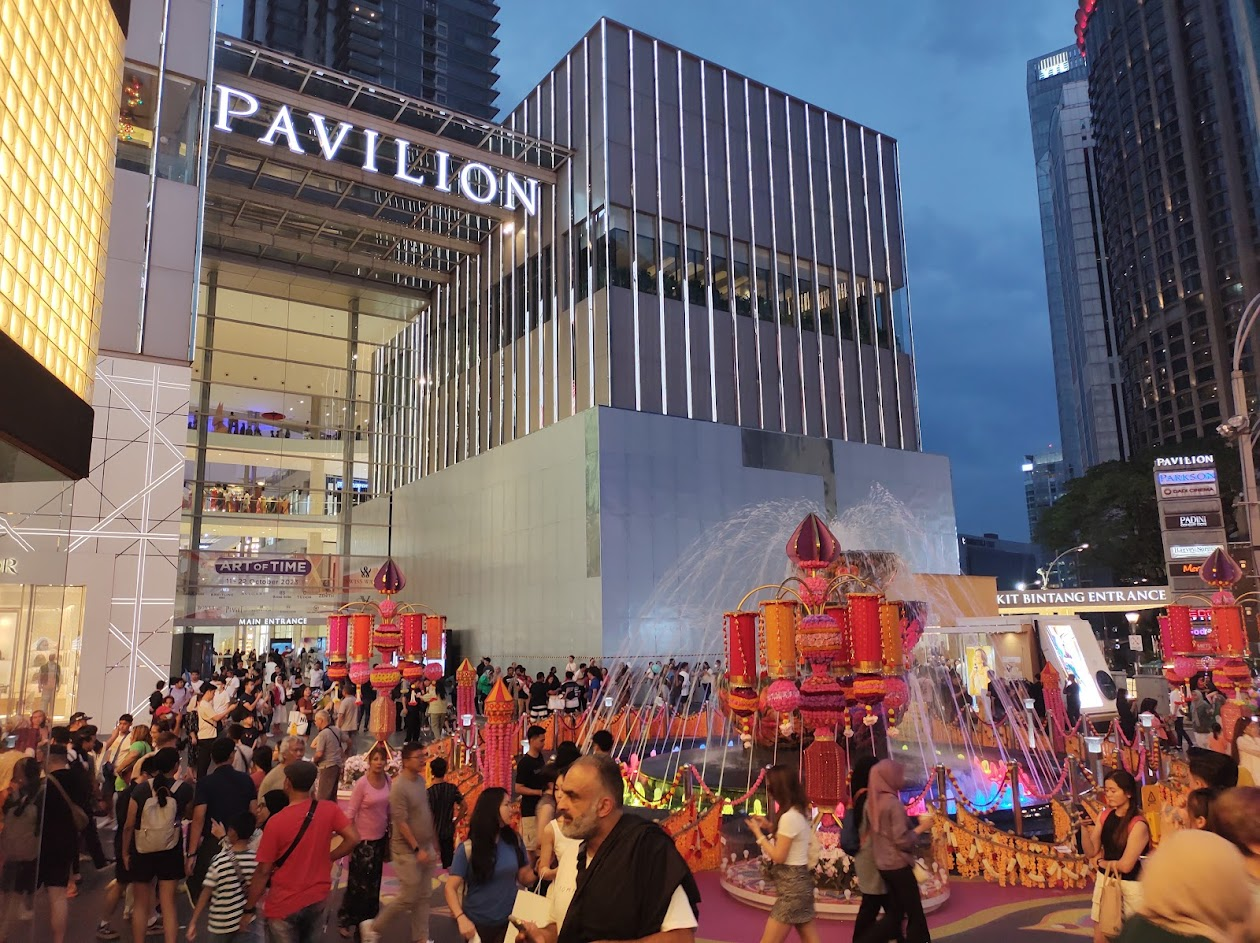 Simply put a very affordable and luxurious lifestyle. This is how Kuala Lumpur stands out from other cities in Asia. With just over 1.8 million people, this capital has an extensive transportation network, large skyscrapers (one of which is the second largest in the world), endless shopping malls, and recreational spaces.
When it comes to entertainment, there is plenty to keep you busy in Kuala Lumpur. The city boasts more than 300 activities such as theme parks, cave tours, forests, architecture, and its famous Petronas Towers. Also, being a city with quite a few tall buildings the popularity of rooftop bars and restaurants has been increasing.
The nightlife is quite vibrant. Especially some nightclubs and bars. In streets like Bukit Bintang, Raja Chulan or Changkat you will find a lot of bars. Also in areas like Mont Kiara, you can find more relaxed and exclusive restaurants and bars.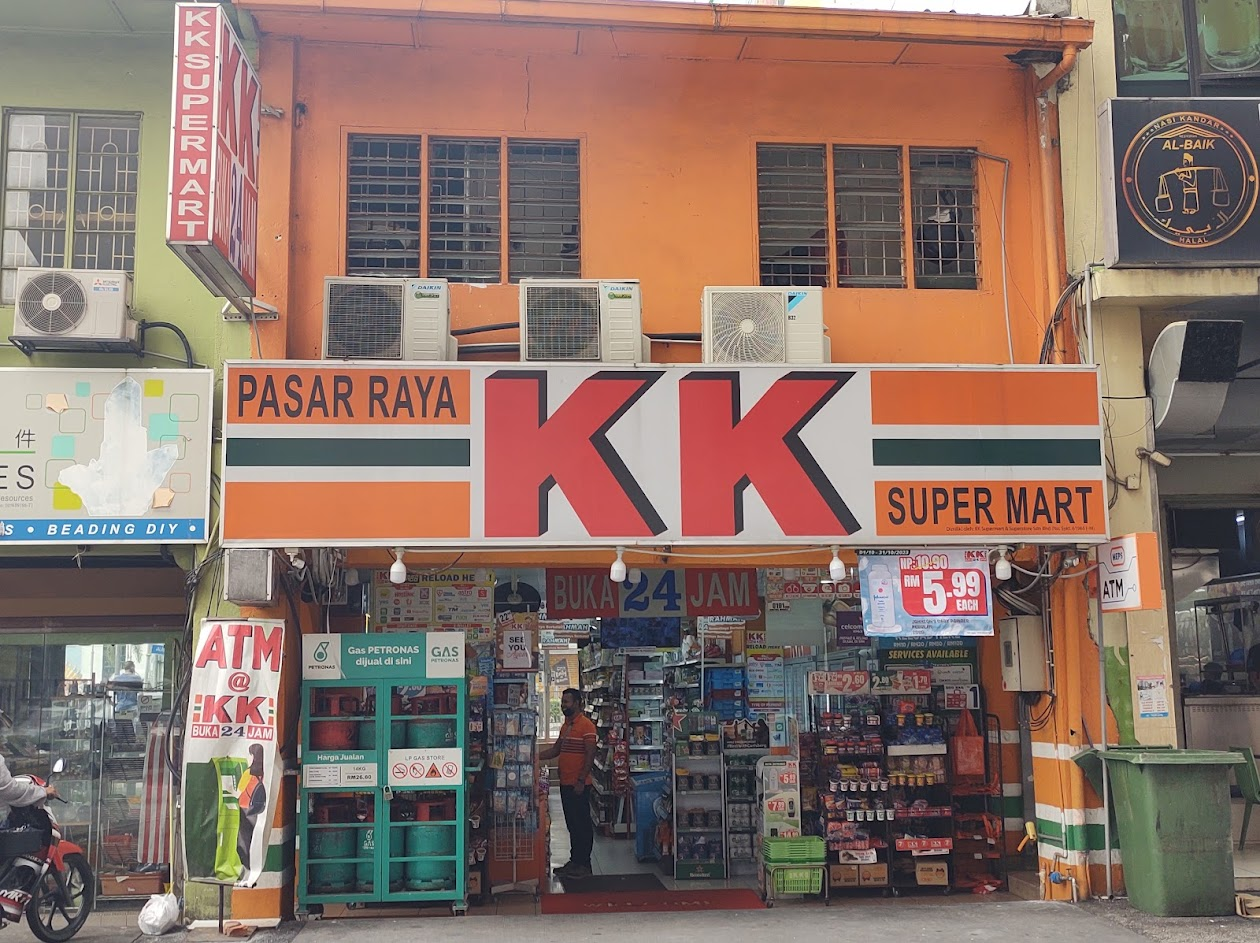 Another thing I love about living in Kuala Lumpur is that the city is full of these KK-branded 24-hour convenience stores. Although the prices may be a bit higher compared to other stores like 7-Eleven and other drugstores, it is still very affordable. So keep in mind to have one of these minimarkets close to where you live. 
Is Kuala Lumpur expat friendly?
Kuala Lumpur is one of the best expat friendly cities you can find in Asia and they are very welcoming to foreigners as there are not as many as in many other Asian cities. Most of the locals (80% or so) speak English with a very good level of understanding so integrating into the community or making new friends will be very easy.
Kuala Lumpur is a very culturally diverse city with many people from throughout Asia as well but with not as many caucasian tourists and residents you will be unique and they always want to talk to you. The friendliness towards foreigners who choose to live in this city make it stand out as a very good choice for retirees.  They will always try to talk in English to you at a restaurant or supermarket and don't get offended if you do not speak Malay.  That being said, you should download the Duolingo App and start learning the basics if you plan on retiring here.
What are the challenges of living in Kuala Lumpur?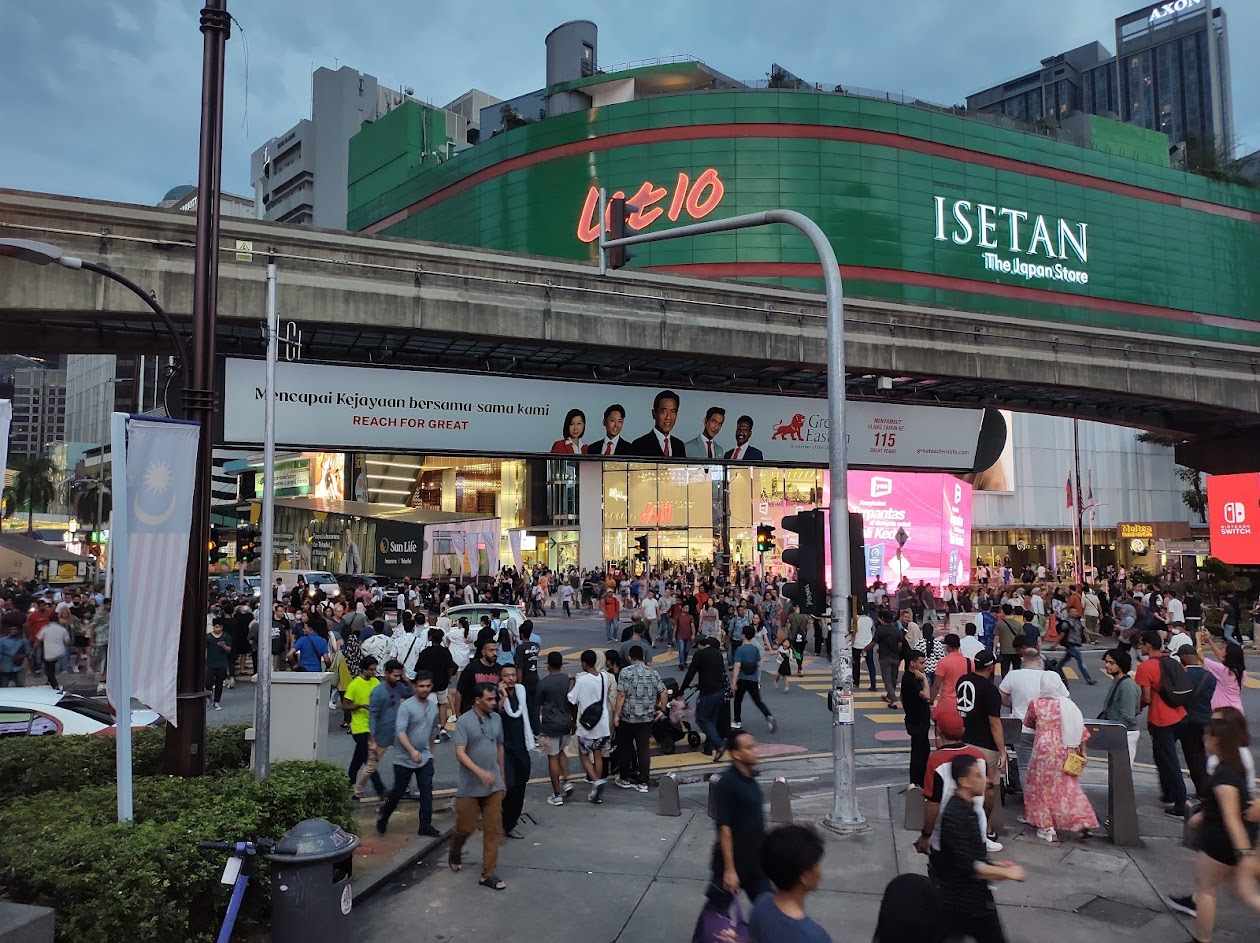 The main challenges of living in Kuala Lumpur today are the high pollution in the city as well as the constant traffic jams not only during rush hour and some flooding during the rainy season.  The further out you live the less the pollution but there is a clearly visible haze of humidity and pollution that you will notice if you live in a high rise or go to one of the many lookouts around the city. 
During the dry season large forest fires can occur in neighboring countries that historically cause haze in most parts of the city, so this can affect air quality and overall health as well.  For those that have breathing issues you can look at some of the coastal cities we cover in other articles on the website.
Another factor can be the high humidity of the city, especially for those who are not used to it. Although it is not as suffocating as in other cities in the world, it can be a bit annoying, especially in the first weeks or months of adaptation.  For me personally, it takes about 3 to 6 months to acclimatize to a new city's weather and humidity.
The city is full of shopping malls of all sizes with very powerful ventilation and air conditioning systems (in some stores and train/metro lines it feels like you are traveling in a rolling igloo) so when you are walking around the city and you feel you can't handle the humidity, cool off a bit or take a break in one of the stores or malls.
Another challenge in case you rent or buy a car is driving in the city. Especially for those who are not used to driving on the right. While it's not a big deal, it took me a couple of days to get the hang of it. Although from time to time I try to cross into the oncoming lane without realizing it, so it can be a bit of a challenge.  
Can you live in Kuala Lumpur without a car?
In Kuala Lumpur you can live and move around without a car quite easily but it is a huge city so while it is very walkable around the inner city you are better off using public transport outside of that. The city has an extensive and easily accessible public transport network that takes you to all parts of the city and to all major landmarks and shopping centers. The main transport types are the train, metro, and bus lines: Rapid KL – LRT, KL Monorail, MRT, Bus and BRT.
For RM20 (RM is Malaysian Ringgit) or $4 USD you can purchase the "myrapid" transportation card which can be used on the rapidKL, MRT, buses and to pay for food and services at some establishments as well as parking and tolls. 
PRO TIP: the card initially includes a credit of RM15 which you can use. It doesn't matter if you are only in town for a week, it is worth getting the card and will need to be topped up at RM5 as it won't let you use it unless you have that as a minimum.
Above you can see what the card looks like and you will need to get it from the booth at the train station is the easiest.
Each trip costs around RM0.65 per station, which is really cheap. Most stations are equipped with self-service machines where you can recharge your card or even buy individual tokens to ride, but be aware that it can be a bit confusing to use so don't hesitate to go to the ticket office booths where they will recharge it for you at set prices of RM10, RM20 and so on.
Although the public transport system in Kuala Lumpur in my experience is great and very efficient with frequencies of no more than 10min and automated trains, it does not work 24 hours a day. You can find the first services from 6am and the last between midnight and 1am, so from that point of view the system is quite extensive but not if you have a late dinner or go out to a nightclub.  
SOMETHING FUNNY: When the MRT train gets to the station the doors never perfectly line up with the station doors which is quite amusing. The whole idea of automating the trains is to get it perfect and as someone in tech it would be so easy to fix.  So mind your step!
On the other hand, you have the Asian versions of Uber such as Grab, Riding Pink, in Driver, entre otras, son partes de las E-Hailing services in Malaysia. Grab is my favorite and the most used, not only in Malaysia but also in most of Asia so saves you loading lots of apps if traveling through asia. The average cost of a 5km service is around RM14 which would be about $3 USD. On rainy days the cost can increase to around RM20 or $4 USD, a not very significant and affordable increase but the wait time can get longer due to surge demand but I have never waited more than 13 mins.
If you are arriving in Kuala Lumpur for the first time avoid using airport cabs as they are 2 to 3 times local prices. Instead, you can purchase a sim card from the stores outside customs like MY Maxis or Celcom and with your local number register with Grab app. If you then order your car through this and head to the ground floor following the Grab pickup signs you will save money.. You can also use the train from the airport which will cost about the same as Grab but may take longer depending on where in KL you are staying. 
PRO TIP: In my case, I prefer to order a Grab to get to my accommodation from the airport than the train as both cost about the same and the journey time is the same, about 45-50 minutes to get there. This saves you the hassle of carrying your luggage on the train and through the streets to your accommodation.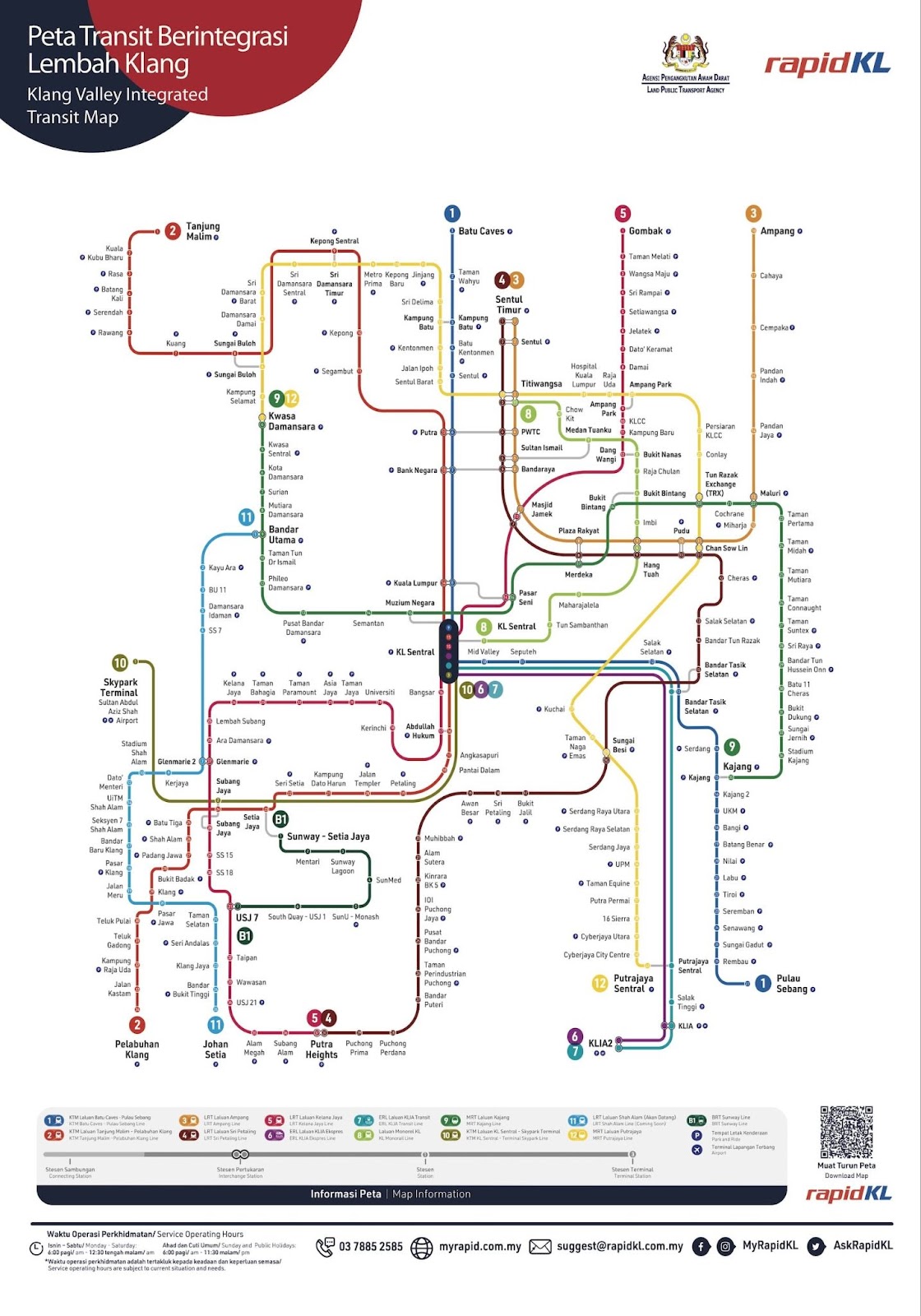 NOTE: You can access or download the map from this article or from the official website of rapidKL.
Is it safe to walk alone at night in Kuala Lumpur?
For both women and men, the city of Kuala Lumpur is generally quite safe but as in most big cities it is still advisable to take precautions. Avoid walking alone at night in unfamiliar and/or poorly lit areas wearing expensive jewelry and you should be fine. The locals are very helpful and respectful to foreigners and are always happy to help.
For the most part the city is well illuminated and monitored by multiple CCTV cameras. Also in different parts of the city you will find some security points like the one in the picture below as well as many security guards at every building that are always happy to help.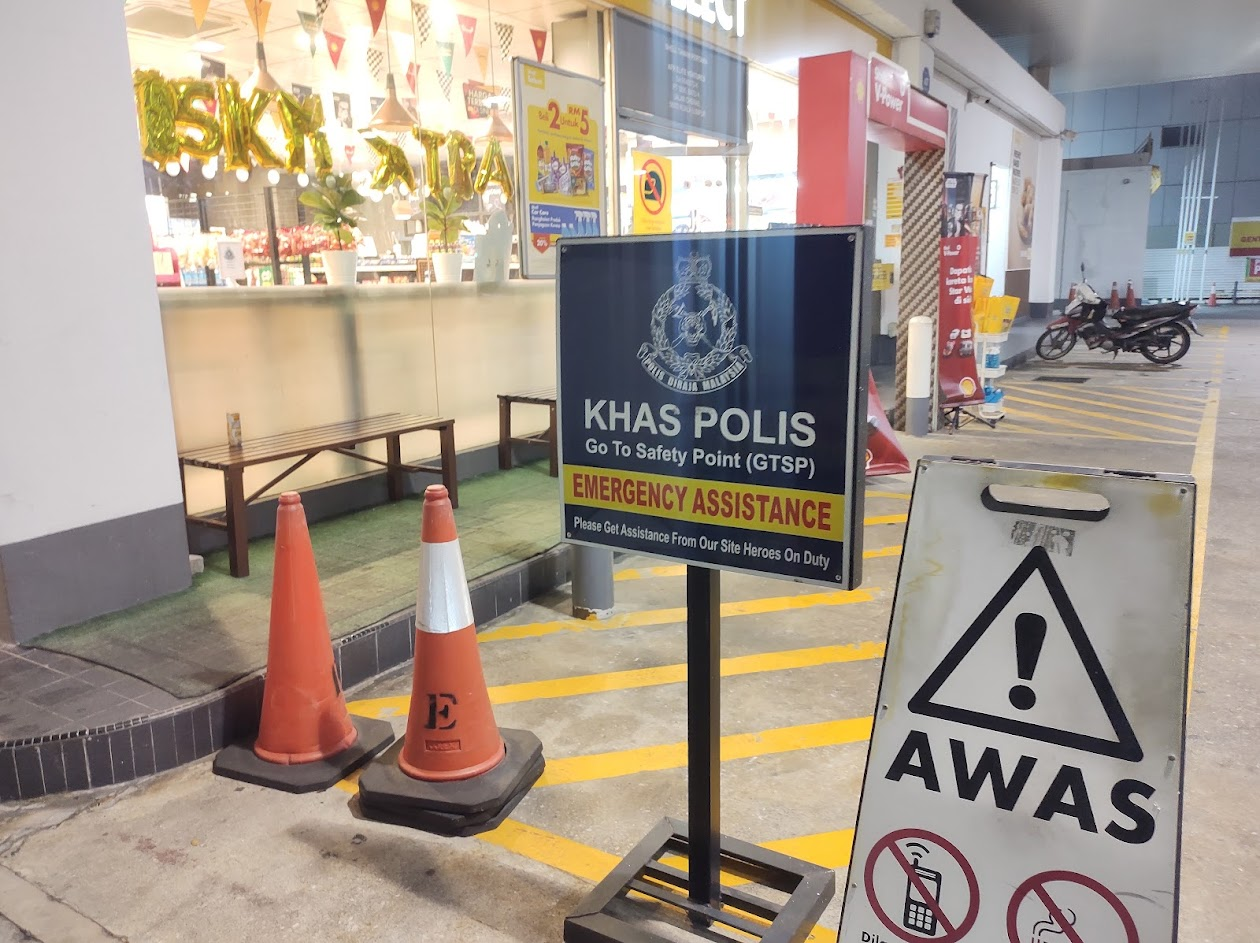 In Kuala Lumpur you can find security points like these in different parts of the city. Mainly in service stations, where you can get assistance if you feel unsafe or are the victim of a crime.
Remember that it never hurts to have some of the emergency numbers at hand, so here is a table with the service numbers you should have at hand while you are in the city:
| | |
| --- | --- |
| Service | Dial |
| Police and Ambulance | 999 |
| Fire | 994 |
| Civil Defense | 991 |
| From mobile phone | 112 |
| KL Tourist Police | 03-2149-6590 |
Is Kuala Lumpur expensive to live in?
The city of Kuala Lumpur in Malaysia is not expensive to live in with a studio living for $555 USD and $765 USD per month. In fact, compared to other capitals in Asia, Kuala Lumpur stands out very well with its low prices being a great attraction for expats and tourists.
While Kuala Lumpur is more affordable than many other cities. Real estate costs in some of the districts popular with expats have seen a slight increase in prices due to the demand with more foreigners moving here for the low cost living for retirement.
| | |
| --- | --- |
| Expense | Monthly Cost |
| Rent (Studio) Outside of Centre | $320 USD |
| Rent (2 to 3 bed) Outside of Centre | $530 USD |
| Utilities (Electricity / Water) | $50 USD  |
| Mobile | $10 USD |
| Groceries (Including Bottled Water) | $220 USD |
| Dining Out (2 people X 8 times) | $60 USD |
| Internet | $25 USD (60Mbps Down / 50Mbps Up) |
| Transport (MRT the Metro or Subway) | $20 USD |
| Total (1 Bed) | $705 USD |
| Total (2 Bed) | $915 USD |
NOTA: The prices in this table are related to the last update date of this article.
Is it cheap to eat out in Kuala Lumpur?
Eating out in Kuala Lumpur is really cheap. The average price per meal in Malaysia is around 10-20 RM which is about 3-5 USD. So don't be afraid to eat out every day and explore new restaurants. In the picture below you will find an example of entry level meals.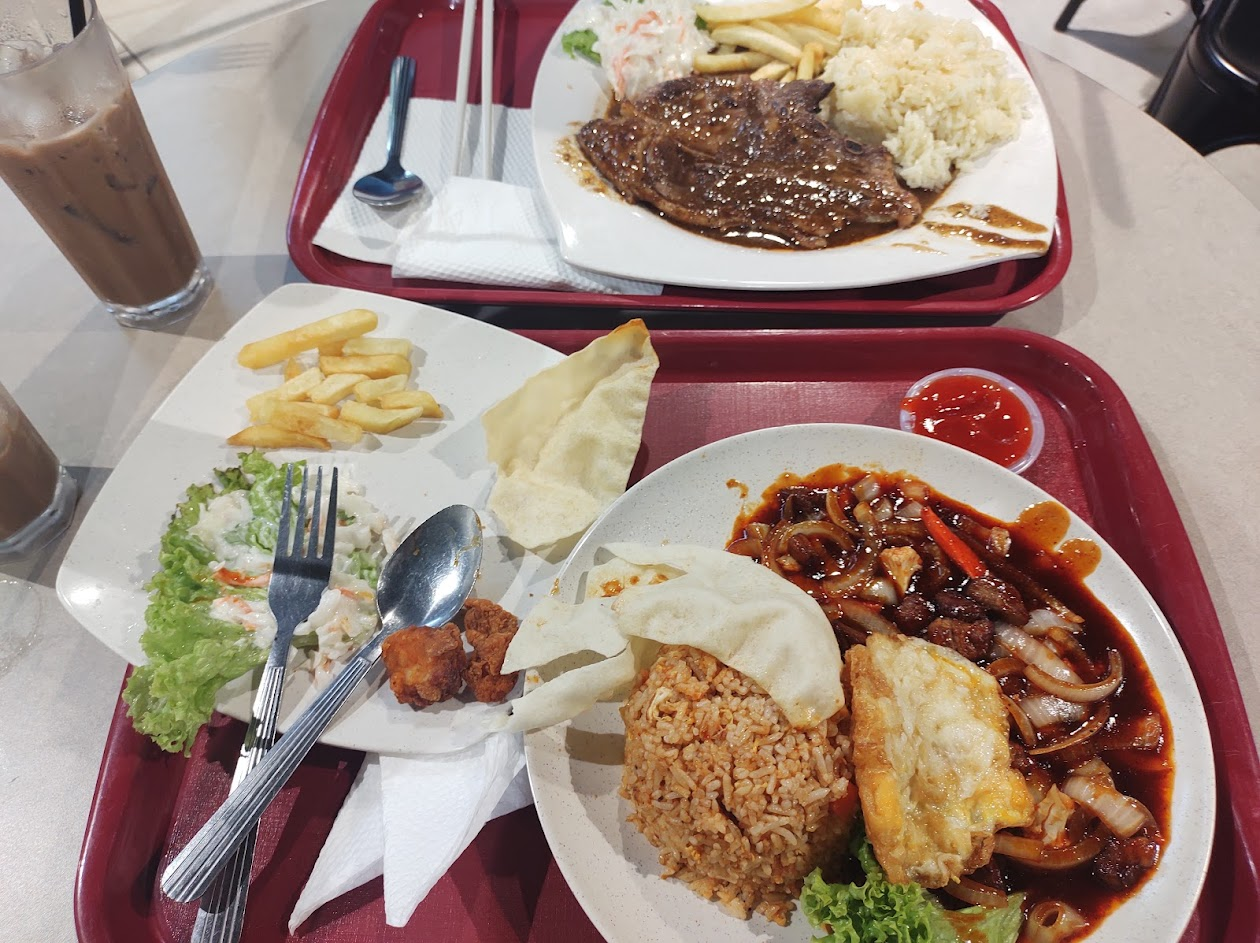 Photo taken at AEON Mall Taman Maluri food court. 
In Kuala Lumpur and the rest of Malaysia, unlike other countries in the region, the prices of meals in restaurants inside big shopping malls and small local businesses or street food tend to be the same price. As I mentioned earlier, entry prices for a full meal range from RM10 or $3 USD.
In terms of quality, both local and mall businesses have good quality, obviously, inside the mall restaurants there is more attention to quality then the corner restaurants.  This is always my choice until I get to know and area and see which restaurants are always busy where you can guarantee the turn over of food.
PRO TIP: When picking any type of street food in any country you want to see it cooked in front of you to ensure its internal temp is high enough to kill any bugs that may affect our more delicate stomachs or that it has been cooked in a broth or soup as the boiling does the same thing.  The USDA internal food temperatures recommendations can be found below.
LINK: USDA Internal food temperature recommendations for cooking
LINK: UK Food Safety Internal Temperatures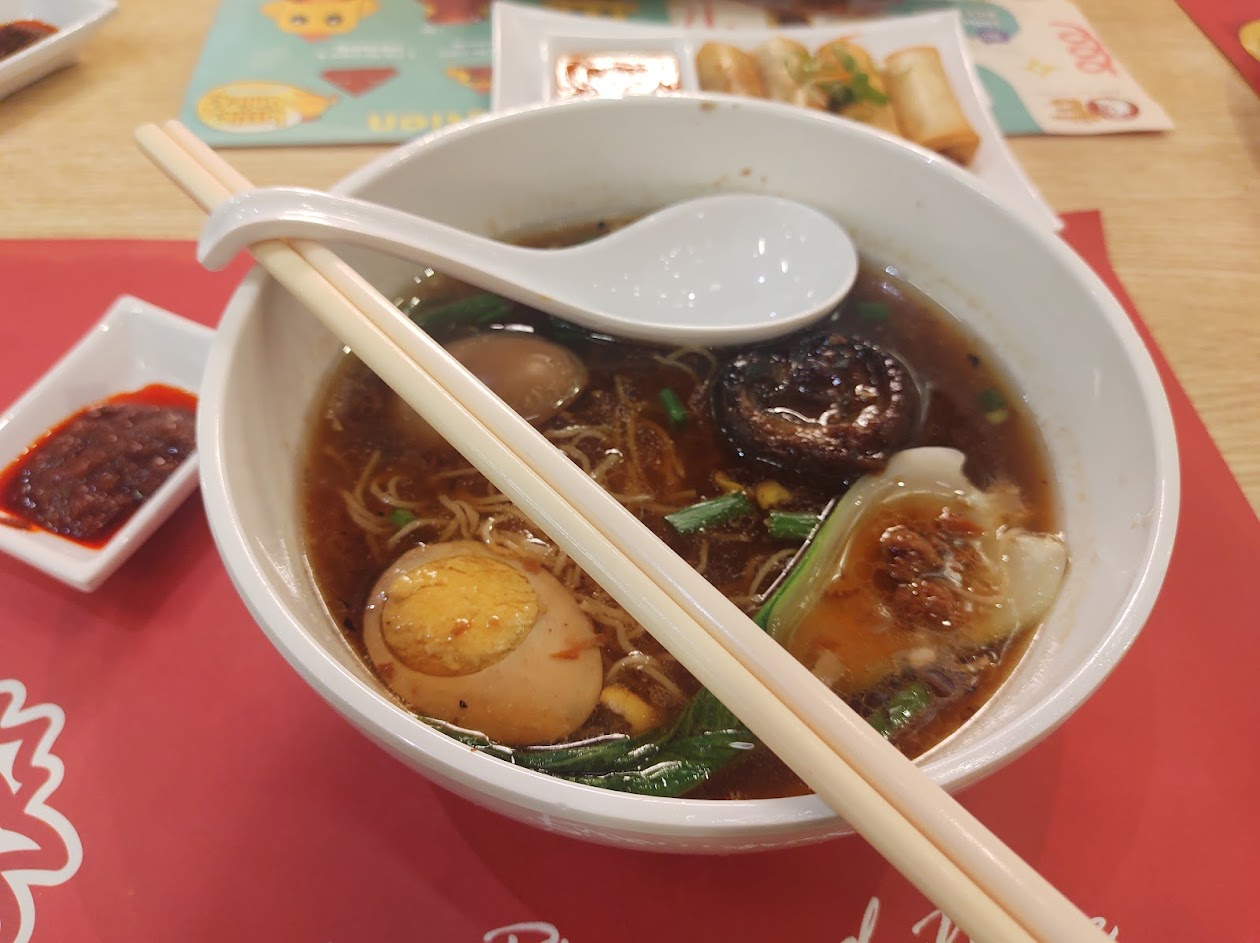 The Chicken Rice Shop, Pavilion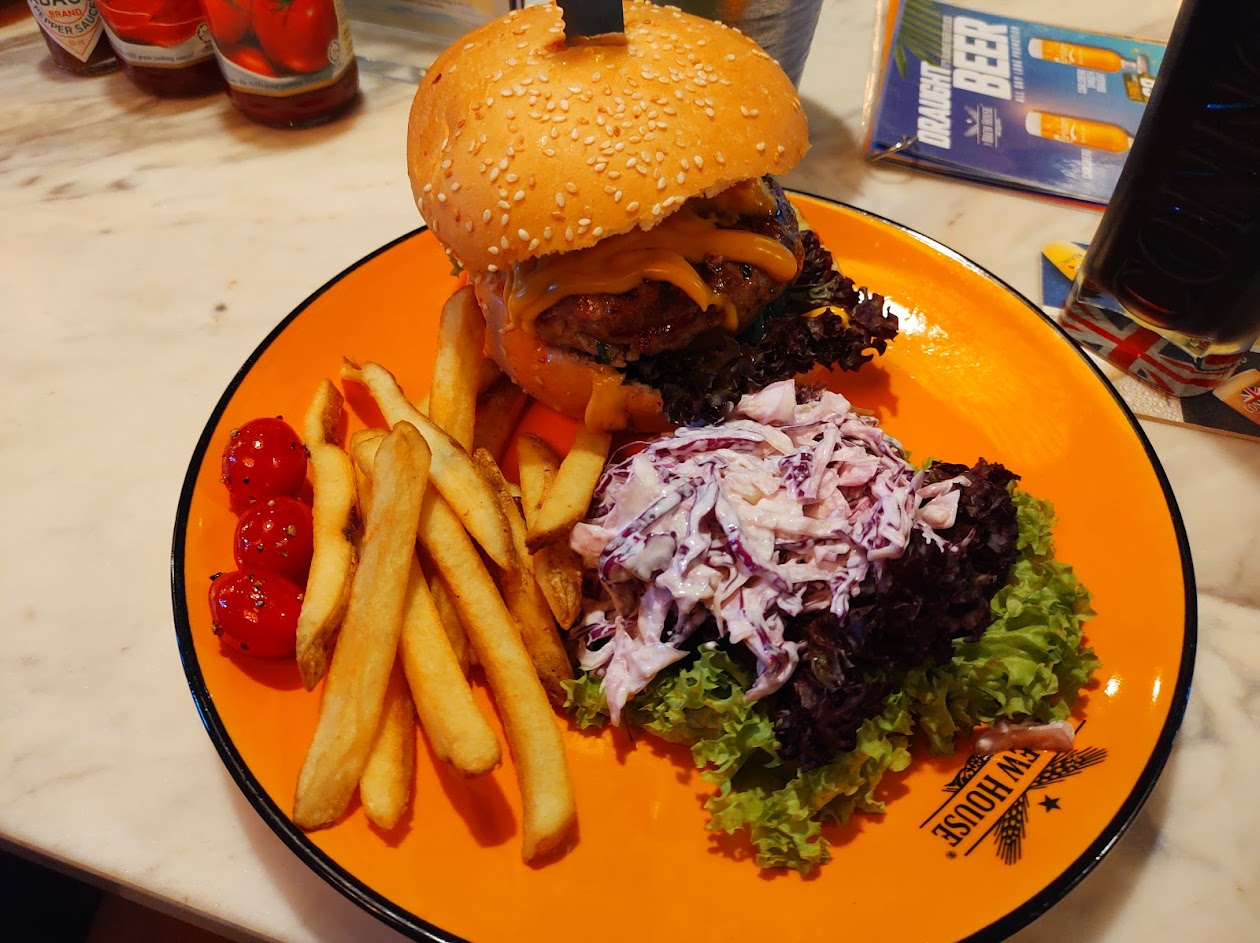 The Brew House at Sunway Velocity
While eating out is really affordable, preparing your own meals at home is even more so. Although personally 70% of my meals were out and the other 30% I generally eat a light breakfast like eggs on toast, an omelet or cereal at home then have a main meal out during the day and a light snack at night.  I love my pastries and Lavender bakery is always a place to stop for me on the way home to grab some treats.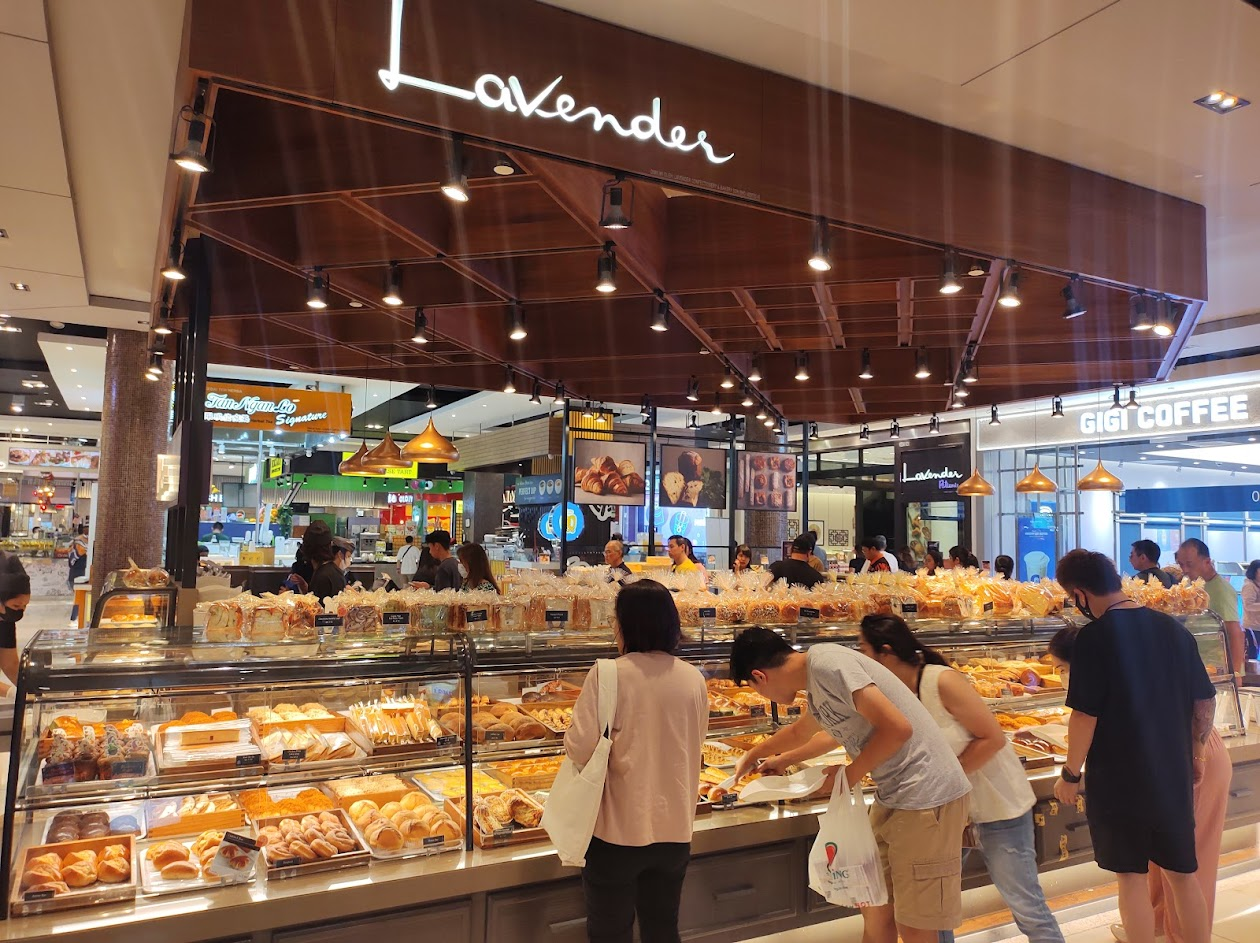 Due to importing a lot of items like wine, beef, pork and dairy the prices of these can be a bit higher than you normally expect from asia but the quality is much higher as well.. Since the vast majority of fruits and vegetables you may be used to are imported from places like Australia the quality is better but is reflected in the price such as mango, lychee and durian. As always the trick is to use locally sources fruits and vegetables instead for a cheaper price.. 
So here is a list of the costs of some basic products to give you an idea of the prices:
| | | |
| --- | --- | --- |
| Item | Per | Price |
| Milk | 1 Liter | $1.5 USD |
| Bread | Loaf | $0.90 USD |
| Eggs | 15 | $2 USD |
| Butter | 500 grams | $2.74 USD |
| Beef Mince | 300 grams | $2.42 USD |
| Chicken Thigh | 1 kg | $2.41 USD |
| Beer | 6 pack | $8 USD |
| Vodka | 1 Liter | $8 USD |
NOTE: These prices are from a large supermarket chain Lotuss we used for delivery all the time through the Food Panda app and it only costs a few dollars for delivery over RM100 order size.