Are you considering retiring to a charming and picturesque city in the south of France? Look no further than Aix-en-Provence, a cultural and historical gem nestled in the heart of Provence.
Discover the allure of Aix-en-Provence, with its pleasant climate, vibrant markets, and thriving arts scene. Immerse yourself in the city's architectural wonders, such as the iconic Cours Mirabeau and the elegant fountains scattered throughout the city. Savor the gastronomic delights of Provençal cuisine, indulge in leisurely strolls through the charming old town, and embrace a laid-back lifestyle in this picturesque retiree's haven.
This retiring guide provides a glimpse into the vibrant lifestyle, rich heritage, and delightful amenities that make Aix-en-Provence an ideal destination for retirees seeking tranquility and a touch of the Mediterranean. So read on and let's get started.
Is Aix-en-Provence a good place to live?
Aix-en-Provence is considered a great place to live or retire for many reasons. The Mediterranean climate is very mild, with hot summers and mild winters, which makes it a great place to spend time outdoors all year round. The city is also surrounded by picturesque countryside, which is perfect for outdoor activities such as hiking, cycling, and horseback riding.
The city has a rich cultural heritage, and retirees may enjoy visiting the many museums, art galleries, and theaters in the area. The city also has an active arts scene, with an annual arts festival and many other events throughout the year. Additionally, there are many leisure activities that retirees can enjoy such as golf, tennis, and water sports.
Aix-en-Provence also has a good healthcare system and many retirees can take advantage of this. The city is home to several high-quality hospitals and medical clinics, as well as a wide range of medical specialists. Additionally, the cost of living in Aix-en-Provence is generally considered to be lower than in other major European cities.
The city also has an active expat community, so retirees will likely find other expats to connect with, which can make the transition to living in a foreign country much easier.
On the other hand, retirees should also keep in mind that Aix-en-Provence is a popular tourist destination, which can be crowded and busy during the summer months. Additionally, the cost of housing in the city center can be quite high, and retirees may have to look at options further away from the city center if they're looking to save on housing costs.
Overall, Aix-en-Provence is considered a very desirable place to retire, offering retirees a great climate, rich culture and history, and a high quality of life. However, like any other place, it's good to visit it before making a decision and also considering the other factors that may be important for you.
What is it like living in Aix-en-Provence?
Visitors and residents can enjoy Aix's many fountains, gardens, and open-air markets, as well as its museums and art galleries. The city is also well-connected to the rest of the region by public transportation and a good infrastructure.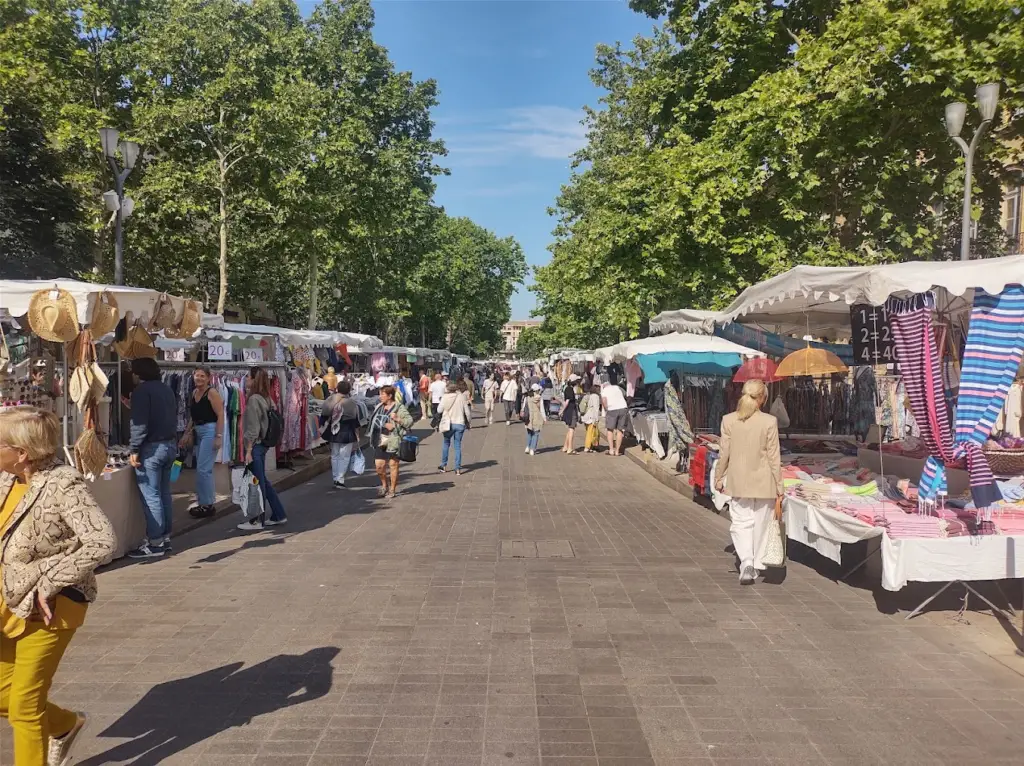 In terms of culture, Aix-en-Provence is known for its lively atmosphere, particularly during the summer months when many festivals and events are held. The city is also home to Aix-Marseille University, which is one of the largest and oldest universities in France, and this gives the city a student vibe.
Overall, living in Aix-en-Provence can offer a good balance of small-town charm and cultural richness, with good access to the outdoors and other nearby towns.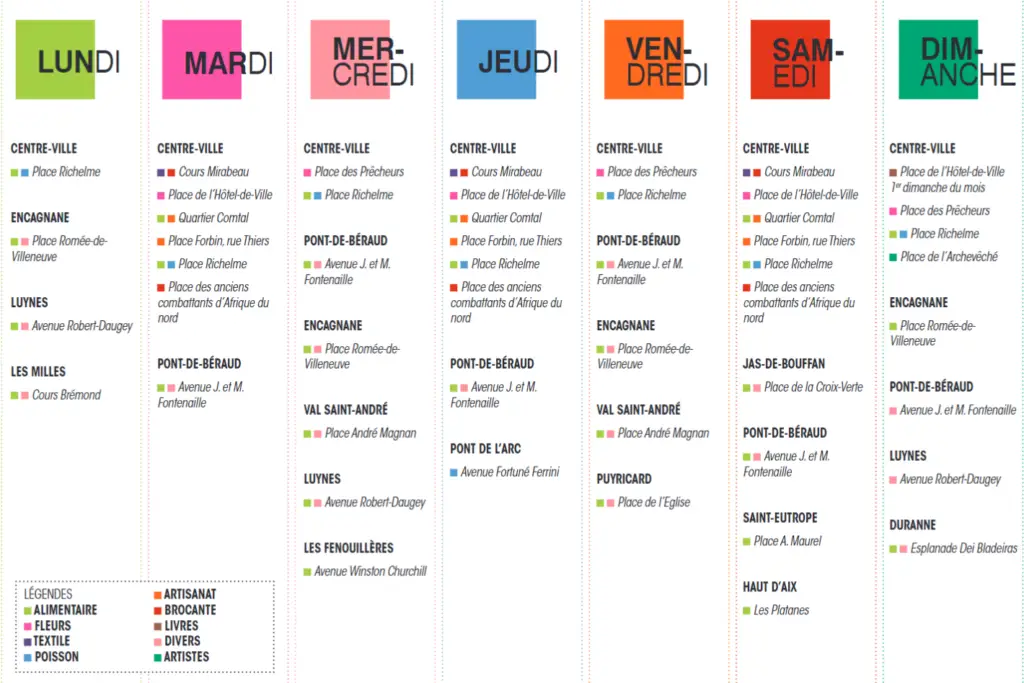 Throughout the year Aix-en-Provence has a wide variety of open-air markets for you to enjoy, generally, you can find them every day in different parts of the city. Some of them offer different products from food, flowers, textiles, handicrafts, and books, among others.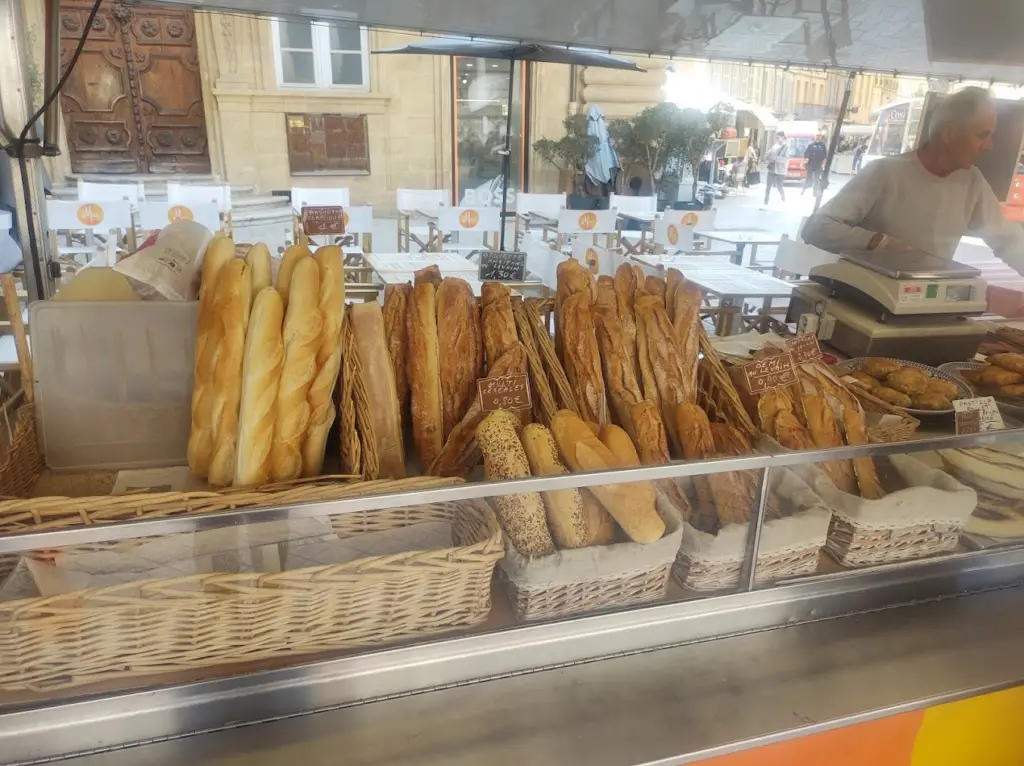 The best time of the year to visit these markets is between spring, summer, and fall where you can find a lot of different offers. During the winter it is also recommended to visit them. Remember to go early so you can see and get the best deals and products.
Do people speak English in Aix-en-Provence?
Many people in Aix-en-Provence speak English, particularly those in the service industry such as hotel staff, tour guides, and restaurant employees. It is a tourist destination, so English is quite common. However, it is always helpful to know some basic French when living or traveling in France, as not all residents may be fluent in English, and the ability to speak the local language is always appreciated by the locals. 
French is still the primary language in Aix-en-Provence and around France. It's not always easy to find an English speaking person, so it is recommended to have at least a basic knowledge of French.
Is Provence expensive to live in?
Generally, Provence is considered to be more expensive than other parts of France, particularly in terms of housing costs. However, the cost of living can still be lower than in other major European cities such as Paris or London. This also can vary depending on the specific city or town and your individual lifestyle.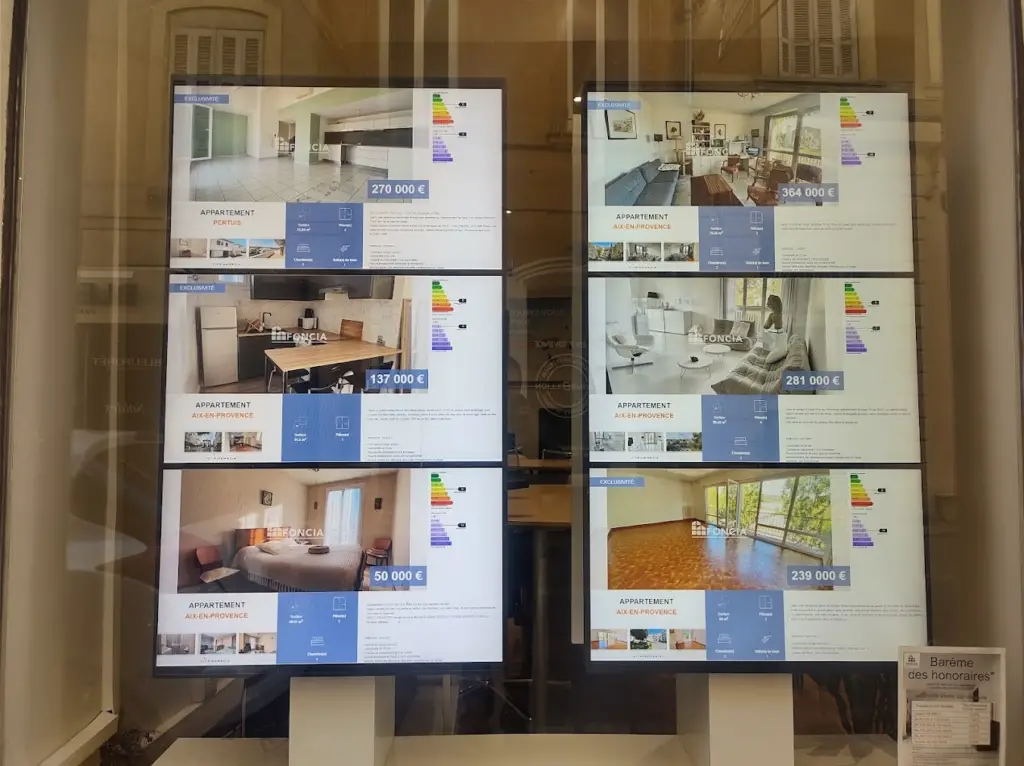 Housing costs can be high, especially in larger towns and cities such as Aix-en-Provence. The cost of renting or buying a home is relatively higher than in other parts of France. However, it's still possible to find good deals if you're willing to look for them.
Groceries, clothing, and general shopping will also tend to be more expensive, especially for premium or imported goods. You may need to budget more for eating out, entertainment, and social activities in Provence than you would in other parts of France, especially if you're looking to participate in local cultural events like festivals and shows
In general, the cost of living can be high in Provence, but it can also be manageable if you're able to live within your means and are mindful of your spending habits. It's recommended to have a budget before moving and to be flexible with that budget as you'll find some things are more expensive than you expect and some are less.
| | |
| --- | --- |
| Expense | Monthly Cost |
| Rent (1 bed) | $790 USD (Outside of Centre) |
| Rent (3 bed) | $1560 USD (Outside of Centre) |
| Utilities (Electricity / Water / Gas) | $155 USD |
| Mobile | $17 USD – Free |
| Groceries (Including Bottled Water) | $480 USD (For 2 People) |
| Dining Out (2 people) | $74 USD |
| Internet | $35 USD (From 60Mb down) |
| Petrol | $2 USD (Per liter)  |
| Total (1 Bed) | $1.551 USD |
| Total (3 Bed) | $2.321 USD |
NOTE: These prices are subject to change and are accurate at the writing on the article. Throughout the article you will find links to find out prices accurate to right now.
Weather in Aix-en-Provence
Aix-en-Provence has a Mediterranean climate, which is characterized by mild winters and warm summers. The city is known for its sunny weather, with an average of about 2,600 hours of sunshine per year.
During the winter months (December to February), temperatures typically range from around 40 to 55°F (5-13°C) during the day and can drop to freezing or below at night. Snowfall is relatively rare, but occasional frost and freezing temperatures can occur.
In the spring (March to May), temperatures start to rise, with average highs in the mid-60s°F (18-20°C) and occasional heat waves that can push temperatures above 80°F (26-27°C).
The summer months (June to August) are usually warm to hot with average highs in the mid-70s to low 80s°F (24-30°C) and occasional heat waves that can push temperatures above 100°F (37-38°C). Provence can be quite hot during the summer.
The fall months (September to November) are similar to spring with temperatures in the 60s°F (15-20°C) .
You can see that overall weather is sunny and mild in Aix-en-Provence, but with hot summers, it can be challenging for some people to handle.
Is there a high speed train from Paris to Provence?
Yes, there is a high-speed train service that connects Paris to Provence. The service is operated by the French national railway company, SNCF, and is known as the TGV (Train à Grande Vitesse).
The TGV service from Paris to Provence departs from Paris' Gare de Lyon train station and arrives at either Aix-en-Provence TGV or Marseille-St-Charles train station. The trip takes around 2.5 hours from Paris to Aix-en-Provence and around 3 to Marseille.
The TGV trains are modern, comfortable, and equipped with amenities such as air conditioning, power outlets, and WiFi. You can reserve seats in first class or second class and are able to take your luggage with you. The TGV is considered as one of the fastest and most convenient ways to travel between Paris and Provence, with a journey time of around 3 hours.
It's recommended to book your train tickets in advance as prices can increase closer to the travel date, and some trains sell out quickly. With the booking in advance, you can also find some good deals.
Do you need a car in Provence, France?
You do not necessarily need a car to live in Provence, as many cities and towns in the region have well-developed public transportation networks. Many people in Provence choose to use public transportation, walk, or bike to get around.
In larger cities such as Aix-en-Provence, there are extensive bus and tram networks that can take you to most areas of the city and the surrounding region. Taxis and ride-sharing services are also widely available.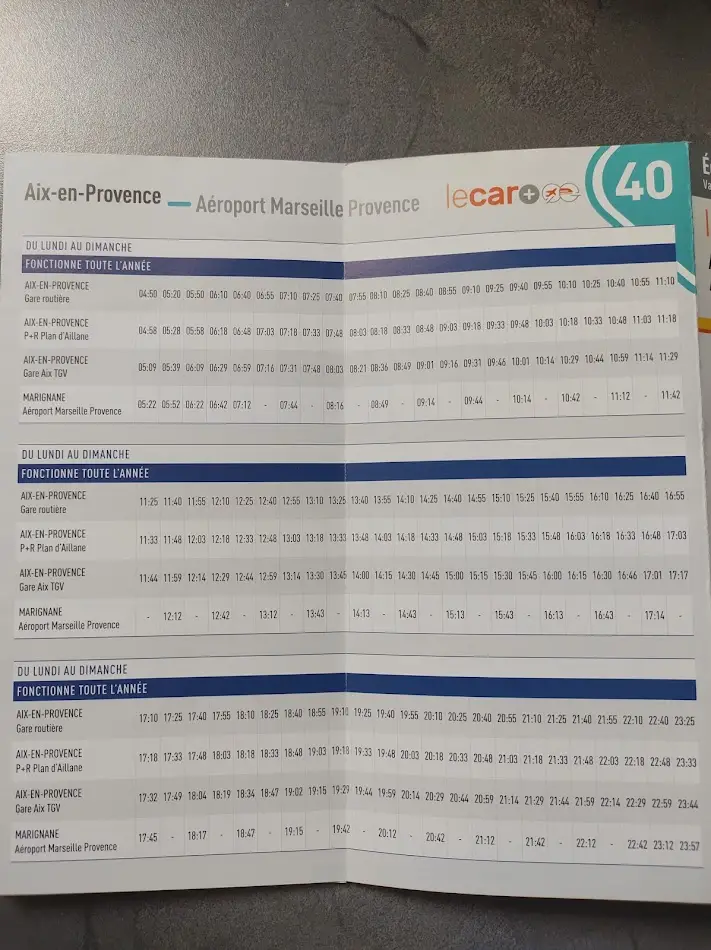 In case you need to move from Aix-en-Provence to the TGV station or Marseille Provence Airport. The bus line number 40 can take you to any of these destinations in common with a frequency of 15 minutes departing from Aix-en-Provence and a frequency of 30 minutes departing from the Airport. The cost is 6€ to the Gare Aix TGV and 10€ to the Airport departing from the center of Aix.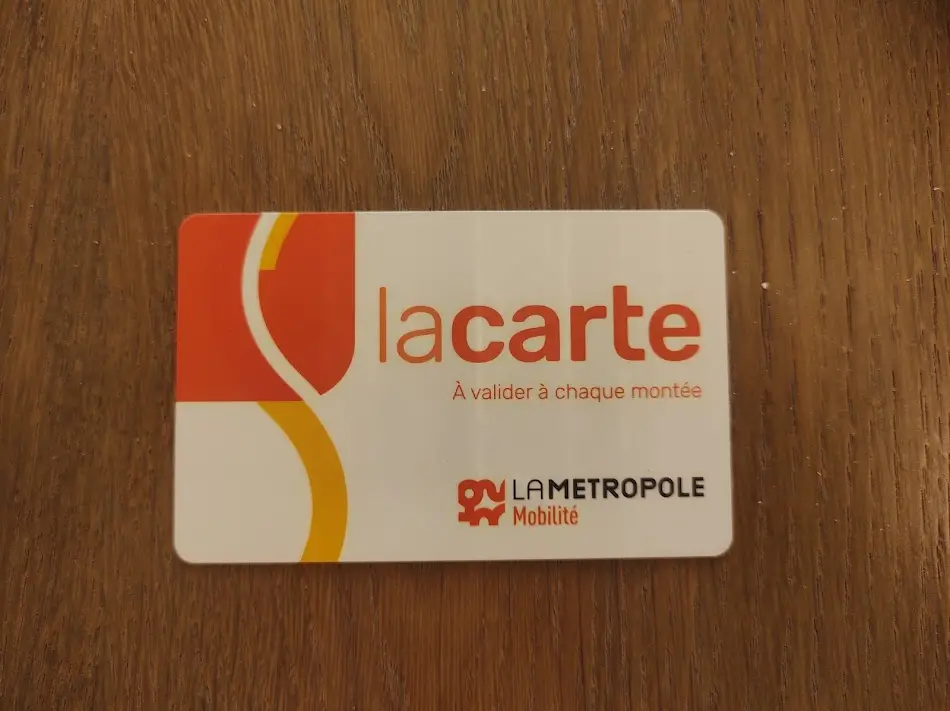 It is advisable if you are going to stay for a long time in the region to get a bus card (lacarte) at the main bus stations (Gare Routière) or at the tourist office. If you subscribe to the metropolitan pass (Pass Métropole) for 68€ per month you can take advantage of all public transport services in the Provence region, so you can take a bus to and from Marseille, Avignon, Arles, and other cities with peace of mind.
To purchase this card you will need a printed photo (this will be scanned), your passport, a local phone number, and an address. For those who prefer to bike, many towns and cities in Provence have bike-sharing programs where you can rent a bike by the hour or day for 19,50€ a month.
However, having a car can be convenient if you plan to explore the region more extensively, as public transportation may not be as frequent or reach all the destinations. Having a car also allows for more freedom and flexibility in your daily routines and errands.
It really depends on your lifestyle, and what you plan to do with your time in Provence. In general, a car is not strictly necessary but can make some aspects of life easier.
Insurance Options
When it comes to travel insurance options for France, there are a few providers that you might have a look at. Here are some common travel insurance options you can consider:
World Nomads: World Nomads is a popular travel insurance provider that offers coverage for a wide range of activities, including adventure sports. They provide emergency medical coverage, trip cancellation/interruption, baggage protection, and 24/7 assistance.
Allianz Global Assistance: Allianz is a well-known insurance company that offers comprehensive travel insurance plans. They provide coverage for medical emergencies, trip cancellation, baggage loss, and other travel-related risks.
AXA: AXA is another reputable insurance provider that offers travel insurance for France. Their plans cover medical expenses, trip cancellations, lost baggage, and other travel-related incidents.
InsureMyTrip: InsureMyTrip is an online marketplace that allows you to compare and choose from multiple travel insurance providers. You can compare different plans, coverage limits, and prices to find the one that suits your needs for traveling to France.
TravelGuard: TravelGuard offers a variety of travel insurance plans, including options for France. Their coverage includes trip cancellation/interruption, emergency medical expenses, baggage loss, and travel assistance services.
Remember to carefully review the policy details, coverage limits, exclusions, and terms and conditions of any travel insurance plan before making a decision. Consider your specific needs, the duration of your trip, and any activities you plan to engage in while in France.
Visa
You can apply for a visa to France, which is also known as the "Long Stay Visa." This type of visa is designed for those who can provide evidence of adequate financial means to support themselves during their stay in France without needing to work.
To apply for the visa, you will need to gather the required documents and submit them to the French consulate or embassy in your home country. These documents typically include:
A valid passport
A completed visa application form
Two recent passport-size photographs
Proof of your financial means, such as a bank statement or pension statement
Proof of medical insurance
A valid proof of housing (either a rental contract or a property ownership statement)
The process of getting a visa might take some time, so it's recommended to start preparing the required documents well in advance of your planned move to France.
It's worth noting that the long stay visa is only a temporary visa, it needs to be renewed every year, and you need to prove you still meet the requirement each time you renew. It's important to be aware of the requirements and conditions of a retirement visa and to stay informed about any changes to the laws or regulations that may affect your status.
I highly recommend contacting the French consulate for more detailed information about the requirements and process for applying for a long stay visa to France. You can also visit France-Visas for more information.
PRO TIP: If you want to live in France permanently and obtain citizenship, one of the most important requirements is the language level. But don't worry, just having a B1 level certification is enough.