Want to retire early or with less than you thought you might have? Living in the capital of Turkey will cost you 80% less than living in the USA or the UK with a standard of living equal to that in both countries. With first class health care, cheap rent and a meal out costing less than $3 USD what are you waiting for?
Here are the Top 10 questions people ask about retiring to Ankara, Turkey:
Is Ankara a good place to live?
Is Ankara expensive to live in?
Is Istanbul or Ankara better?
How is Ankara life?
Is Ankara or Istanbul cheaper?
Is Ankara a safe city to live in?
What food is Ankara known for?
How much does it cost to rent an apartment in Ankara Turkey?
How much does it cost to live in Ankara?
Is the medical system in Turkey Good?
How do you get around Ankara?
Now that you know what the most common questions are lets dive into them and answer each one!
Is Ankara a good place to live?
Yes it is! Having been to and stayed in Ankara it is a great place to live with heaps of things to do, great quality food at a cheap price and a vibrant culture. It has a western type feel with shopping malls and plenty of hustle and bustle in the city center for those that like city living at a fraction of the price you will expect in Europe or the USA. 
If you like the more relaxing feel outside the city for those that like the slower pace of life with plenty of satellite cities with brand new roads connecting them. There are heaps of new developments as both high rise living and security estates for you live on with a little land to dig in the dirt.
Another reason that Ankara is a great place to live is there are 1 hour flights all over Turkey for less than $100 USD each way and cheaper when you get the discounted flights. Being the capital city they also have direct flights to most of the world from Asia to South America and the USA. You will always find it cheaper if you bounce off Istanbul on these flights as the major international terminal in the region.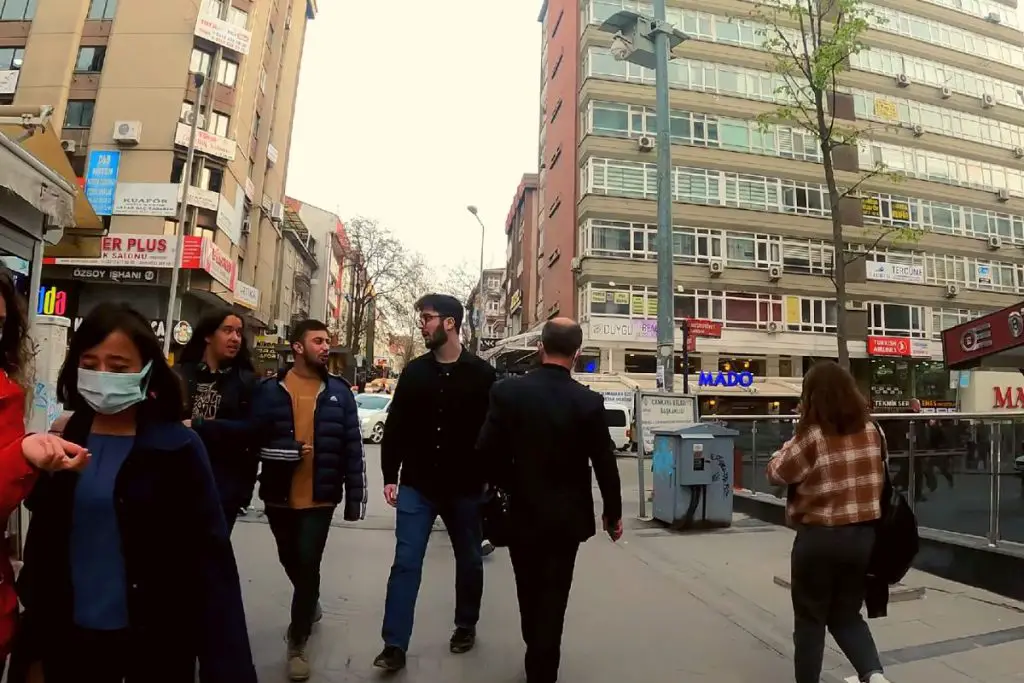 Is Ankara expensive to live in?
Ankara is extremely cheap to live in with rent starting at around $150 USD per month and with prices of food and other expenses 70% to 80% cheaper than living in the USA and the same percentage cheaper for the UK. Having spent time there the cost of a meal will be about $2.5 USD or a traditional Turkish breakfast for two at 5 USD.
Is Istanbul or Ankara better for retirees?
My personal opinion having been to and spent time in both places is that Istanbul is great for the shopping and the tourist attractions but you need to live quite far out to get the cheaper rent compared to Ankara. The amount of people, noise and tourists as well as traffic in Istanbul may be a bit of a turn off for those seeking a peaceful retirement. 
Ankara satellite cities are a little community with easy access on the metro into town for everything else you need for dinner in the many restaurants they have around the central station. The whole town rather than the Istanbul fast paced environment has a more European feel with Turkish coffee shops and burek places everywhere. The overall feel is much more relaxing and Istanbul is only a 1 hour flight away for a cheap price if you are wanting a weekend shopping and looking around.
How is Ankara life?
Ankara is one of my favorite places in Turkey and the quality of the food and the cleanliness of the inner city is great. The people are well dressed and they treat foreigners well and are always happy to help. You will find yourself rarely cooking with great meals dining out for only $2 to $3 USD each. Your satellite town becomes your little community and you will know most of your neighbors.
Your day could start with a late Turkish breakfast for two and then a wonder around the shops. Grabbing some fresh produce for dinner if you are not eating out. Relaxing and doing a few hobbies in the afternoon before heading to a local restaurant for an evening meal. With transport and meals all costing you less than $20 USD per day for two people.
When you need a change you can jump on a flight or drive and see the other major cities and the Turkish Mediterranean sea, see where the hot air balloons take off in Cappadocia just south of Ankara, travel to places all over Europe with the money you saved by living in Ankara, Turkey.
Is Ankara or Istanbul cheaper?
Ankara is way cheaper than Istanbul with accommodation 50% of the price in Istanbul and meals about 20% cheaper and with general living expenses about 30% cheaper overall. While utilities are very similar in price this only accounts for a small portion of your overall monthly spend. Public transport is also cheap as well as what you buy at the supermarket being 30% cheaper in most cases.
It seems unusual but half of Turkey is green farmland and Ankara acts as a conduit for those farm goods to funnel back to Istanbul hence why the prices are cheaper and the produce fresher. 
Is Ankara a safe city to live in?
Ankara is very safe for people of all ages including retirees with most of the crime being petty crime like pickpocketing in the tourist centers. There is some violent crime like with most bigger cities but not that you will come across unless you are out late at night in the cheaper parts of town.  Obey the normal travel safety rules and you will be fine and all the locals are always happy to help you out if you should get stuck. There is a comforting police presence around the center of town and all shopping centers have security that you can ask for help if you need it.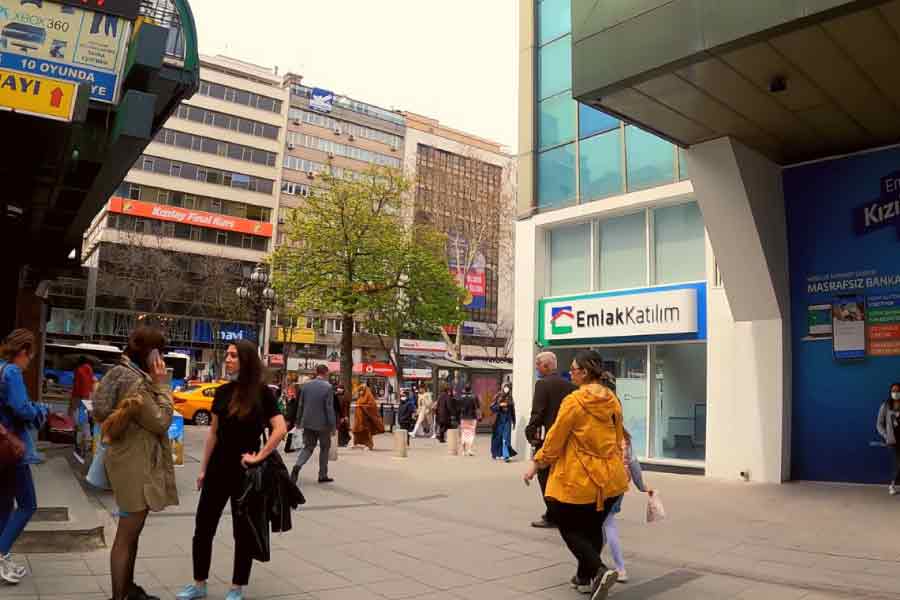 When you finish reading this article discover which are the safest cities in turkey in our main article: The 11 Best Places To Retire In Turkey
What food is Ankara known for?
The food is great in Ankara from the traditional Turkish breakfast that is worth mentioning over and over and the many forms of Borek and the Bulent Borek which is my favorite. You will find multiple types of Kebab shops around with everything from crispy baguette-style bread to your soft wraps.
Also for breakfast, lunch or dinner, another of my favorite is Bounty Eatery & Coffee you can have a really nice Turkish breakfast for two people per $5 USD. And of course, you can go any time of the day and order one of their many options of meals.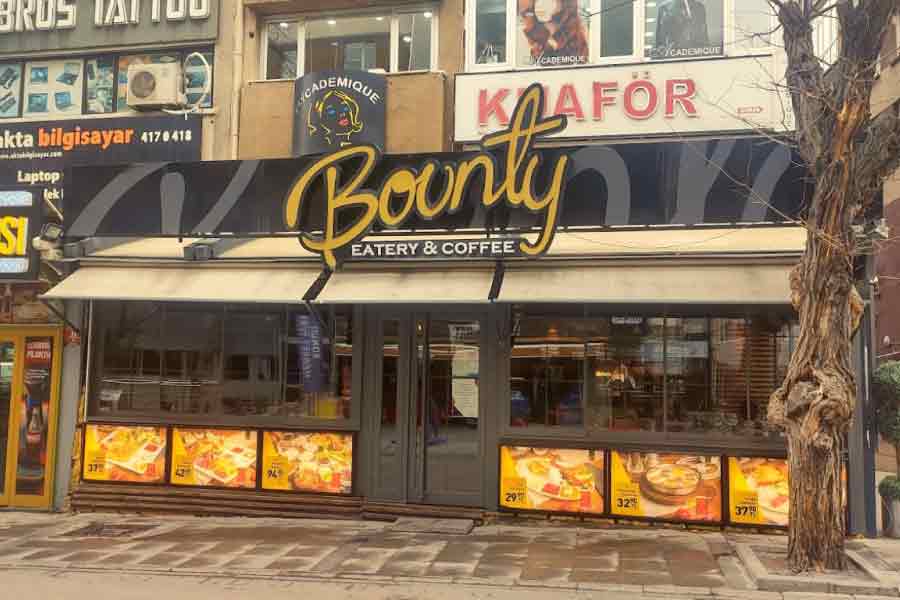 There are also many other beautiful meals that you can find from creamy chicken-filled crepes and all of your favorites like pide, kofte, lahmacun, multiple types of kebab, Turkish delight and baklava. So basically if you love meat served with salads and sweet desserts that have lashings of honey and sugar you have found your perfect place to retire.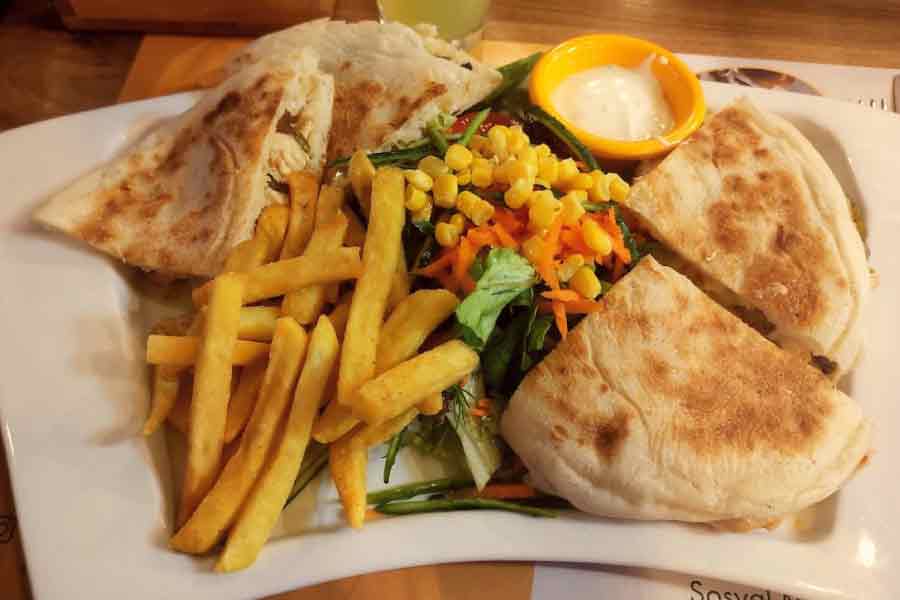 The other thing that I think Turkey has right is that you can find Turkish tea on every street corner for under half a dollar and there is always some sweet treat you can find to go with it. Be mindful they don't have milk in their tea so you may need a spoonful of sugar.  Always goes well with a few baklava or cake.
How much does it cost to rent an apartment in Ankara Turkey?
The entry price is $150 USD for a 3 bed 1 bath property for a month's rent and although you can find some cheaper as a studio or 1 bed 1 bath for that price why not get some more space. Most accommodation will be in units or apartments in the inner city with many highrises with great views.
If you are wanting a bit of land there are many satellite communities that offer this, but the prices will go up depending on their services like pools and security complexes. They will start around $550 USD per month but you may need a car to get into town depending on the estate you pick.
To look around at rental prices check out this website:
LINK: Zingat Real Estate
How much does it cost to live in Ankara?
To live in Ankara with all your monthly expenses in a 3 bed 1 bath unit in Ankara $495 USD. You can get a 2 bed rental for $50 USD less in the center of Ankara. The rest of the costs are based around 2 people but you could lower food costs and petrol costs by not driving as much and eating out less.
You could get a 1 bed and 1 bath unit in one of the satellite towns for $50 USD per month of which there are plenty within a 1 hour drive of Ankara city center. You could also lower your monthly costs by eating out less and not driving as much but in my opinion it just is just not worth it as you already have a great lifestyle and won't save much more.
Two of the options are available in the table below: 
| | |
| --- | --- |
| Expense | Monthly Cost |
| Rent (2 bed) | $100 USD |
| Rent (3 bed) | $150 USD |
| Utilities (Electricity / Water / Gas) | $85 USD |
| Mobile | $5 USD – Turkcell |
| Groceries (Including Bottled Water) | $100 USD |
| Dining Out (2 people X 8 times) | $40 USD |
| Internet | $15 USD (1000Mb down / 20Mb Up) – Turkcell |
| Petrol | $100 USD Car (80 L or 20 gal)  |
| Total (2 Bed) | $445 USD |
| Total (3 Bed) | $495 USD |
NOTE: All of the expenses above depend on the lifestyle you want to lead and like with a move to any country you need to go and trial living there for a longer period before you commit to the move. I would definitely live in Ankara as it fits all of my personal needs especially at the price with great quality food.
Is the medical system in Turkey Good?
Having been in and used the facilities in the hospitals they are world class in the bigger cities and they have special staff on hand that speaks multiple languages and always English. They have the same equipment you would expect from top tier countries and the costs are very cheap. They also have specialist eye hospitals around the country and in Ankara.
Specifically in Ankara you will find a slew of hospitals including a couple of University ones as well. The Memorial Ankara Hastanesi is one of a chain of hospitals around Turkey that you could get a health care plan from instead of international insurance. They are first class and my friend had a cyst removed from an eye and they did great work and he could even get free follow up work for a month. 
They are open 24 hours in Ankara and specifically support foreigners. They also do a yearly check up that covers pretty much everything from glasses to teeth xray to a battery of lab tests that you can have a look at by clicking below.
LINK: Memorial Checkup Programs (Check out the VIP ones)
When you first go to Turkey you will have to have health insurance so you have the choice of getting a local plan that will be way cheaper or a global health insurance that will cost you from Cigna $443 USD per month for someone that is 65yo at the writing of this article.
You can check to the following websites for International health insurance pricing for Turkey:
Some of the local providers of health insurance are:
The good news is that you can also go on the global health in turkey for about $85 USD per month after staying in the country for a year. This is their public health system so while it will be good to join you may also want to keep your extras or hospital only cover on your private insurance to make sure you are a priority in the queue.
How do you get around Ankara?
There are many ways to get around Ankara Turkey like walking, car, eScooter, train, metro, buses, uber, taxi's and bikes. Prices of train and metro tickets are less than $1 to $2 USD per trip and Uber is very cheap in Turkey. Taxi's are more expensive than Uber and I find that even though there are Taxi apps like iTaksi make it easier I trust Uber more.
Here is the list of ways you can get around Ankara Turkey:
Walking
Car
E-Scooter
Public Transport
Uber
Taxi's
Bike
NOTE: There are weekly and monthly tickets for public transport which are on the same ticket system if you are using them more regularly that can cost you a lot less.
References:
https://www.turkcell.com.tr/
https://www.tppd.com.tr/en/oil-prices
https://www.zingat.com/en/
https://www.memorial.com.tr/hastaneler-ve-tip-merkezleri